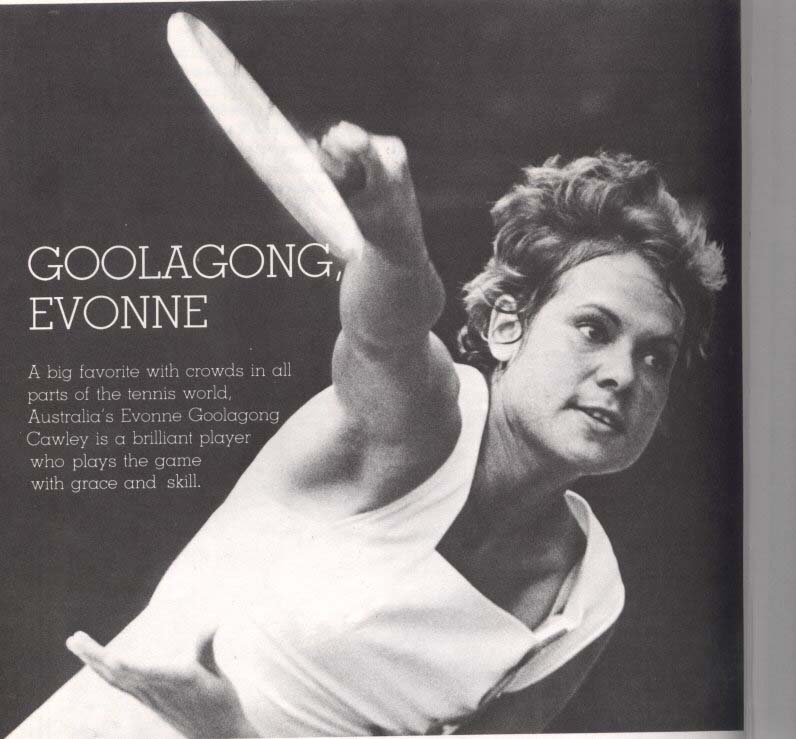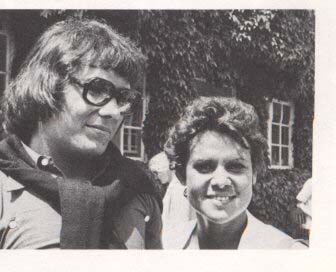 with Roger Cawley, her husband.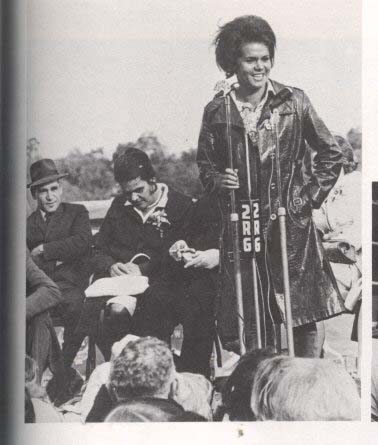 giving a speech in her hometown. Her mum and dad are at left.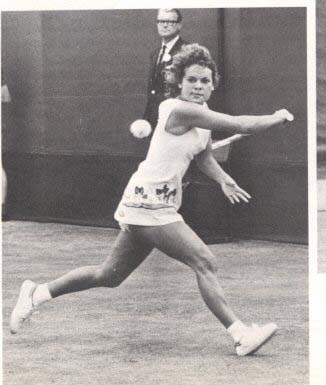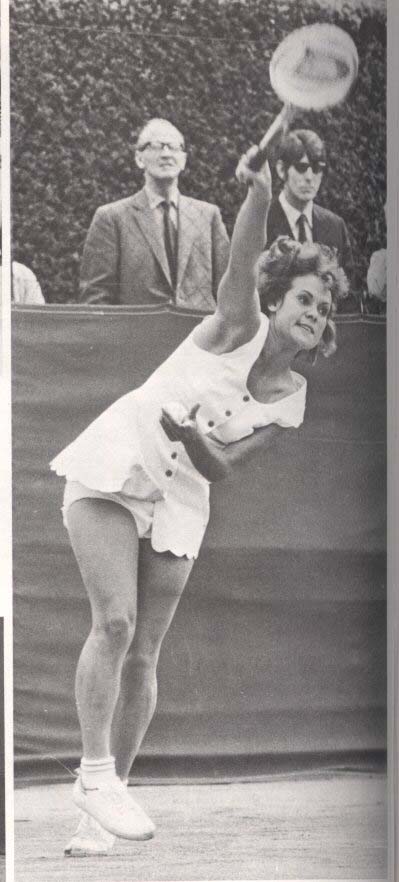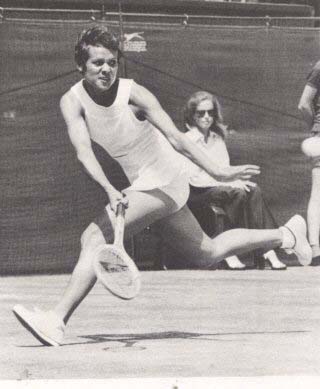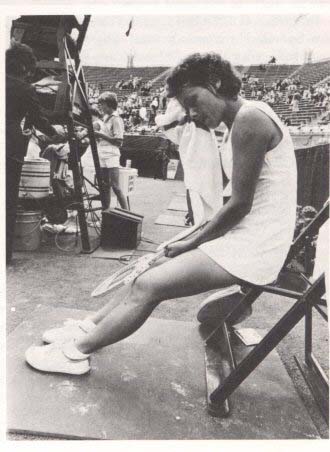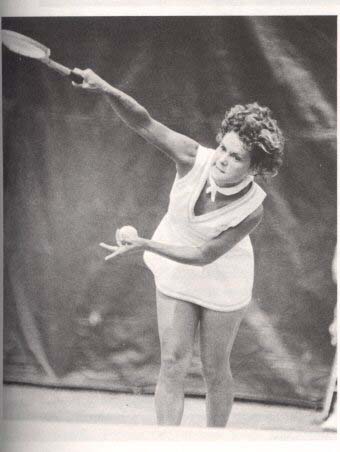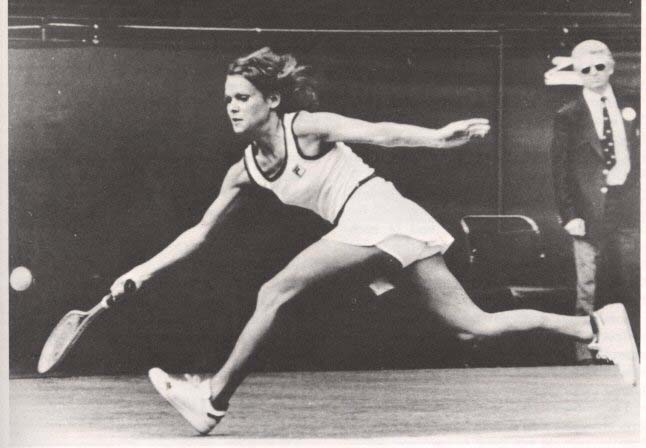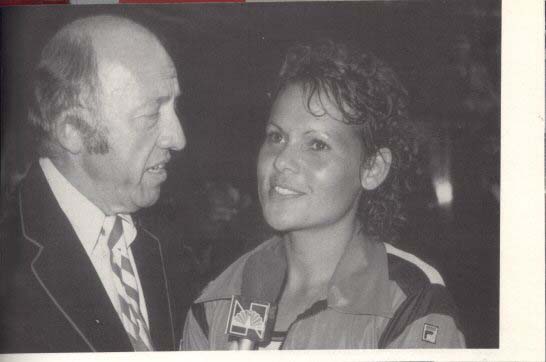 being interviewed by Bud Collins on NBC.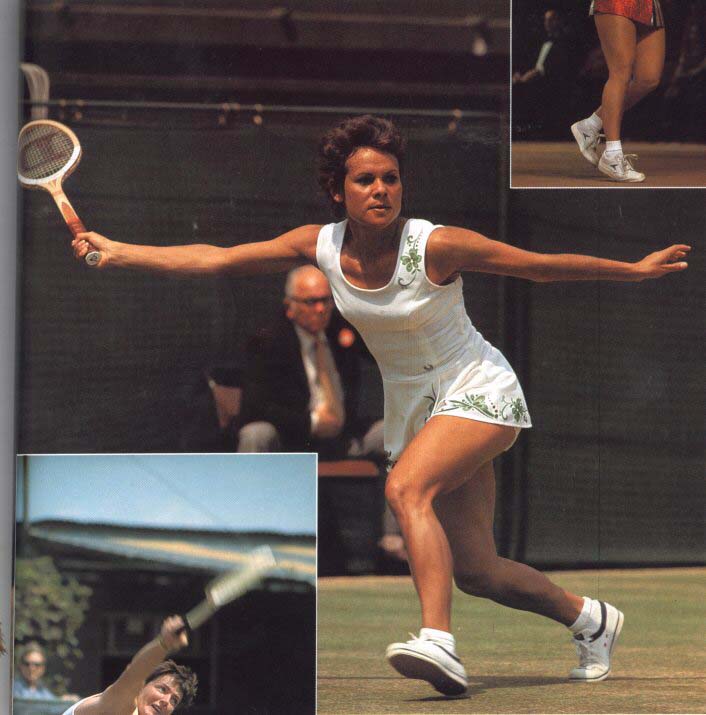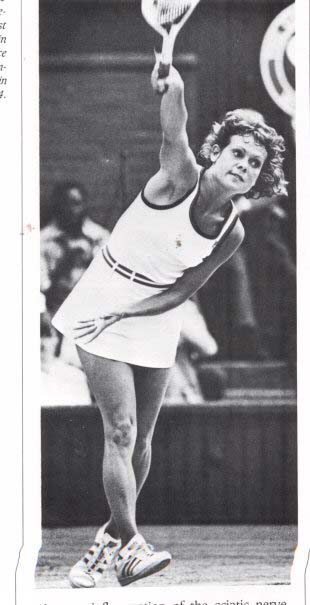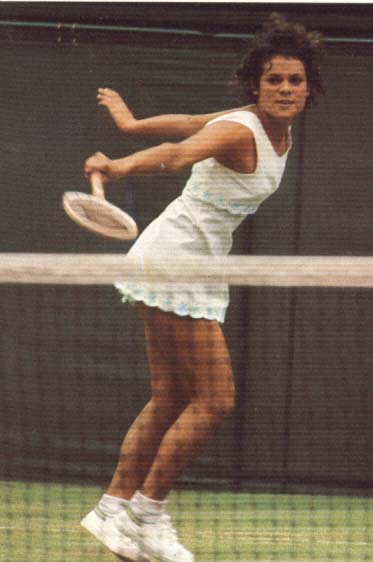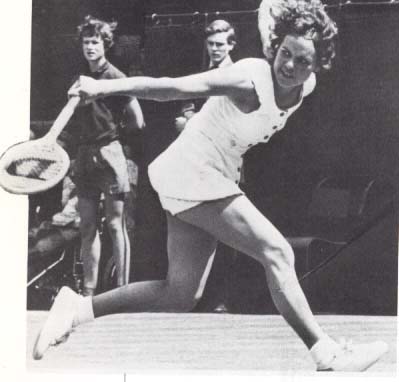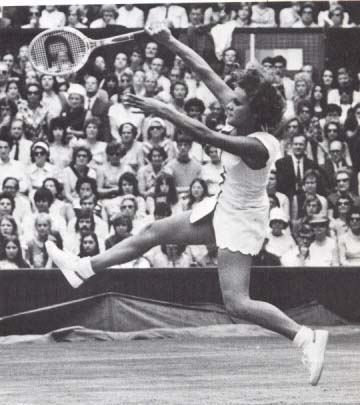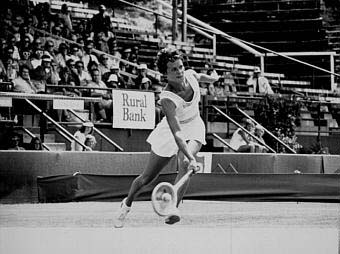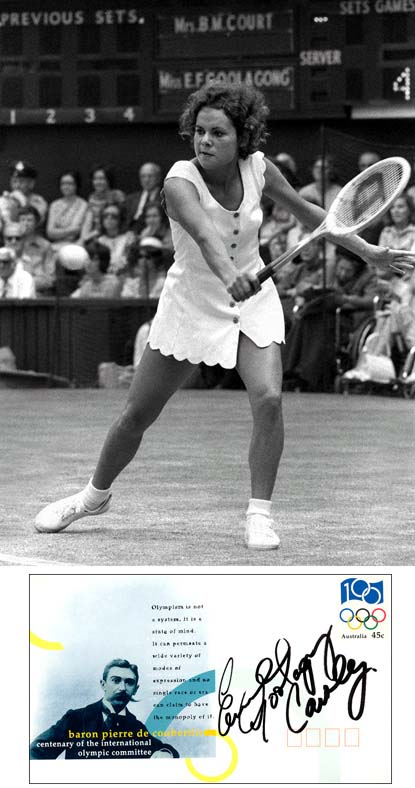 This is a "first day" stamp cover that Evonne signed.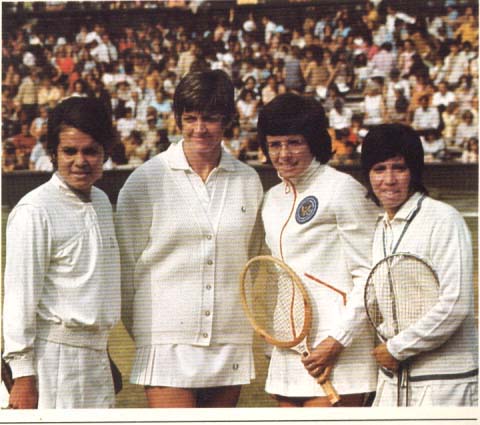 Look out it's the Goolagong Gang!
Evonne with Margaret Court, Billie Jean King, Rosie Casals.